COLLABORATIONS
Work with Sara Joy to create one of a kind pieces tailored to your brand.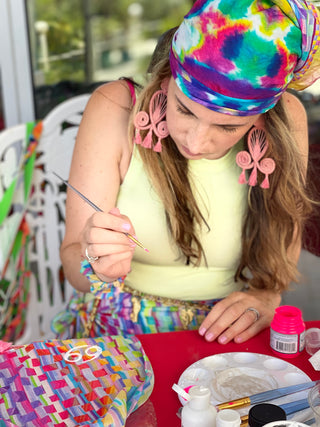 SARA JOY x YOUR BRAND COLLAB
Sara Joy has worked with brands like Terez and the Faena Hotel, to create hand-painted, custom collections. You also have the opportunity to partner with Sara Joy for personalized, custom creations tailored to your brand's unique style and vision!
WAYS YOU CAN COLLABORATE WITH SARA
CUSTOM COMMISSIONS
Interested in a one of a kind gift? Indulge in the luxe joyful style of custom upcycled denim. Sprayed, painted, and embellished with lavish crystals, let's discuss your design and I will make it come to life.
YOUR OWN PRODUCT LAUNCH
Are you a small brand looking for a unique product launch with an artist vibe and that extra joy? Commission your own custom Sara Joy collection to add something special to your store.
LICENSED PRINTS
Let Sara create an outstanding print for you to use on your own products. Let's make it a xSaraJoy and spread more joy.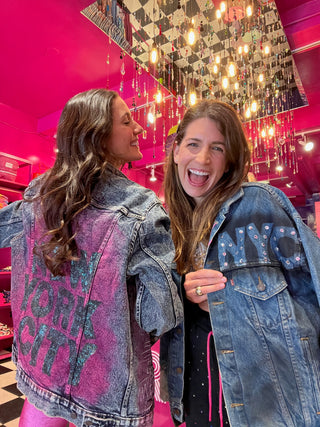 GET IN TOUCH
Have an idea for your brand? Want to work together? Send us a note!
"I've been wearing your jacket all the time, at least 1x a week."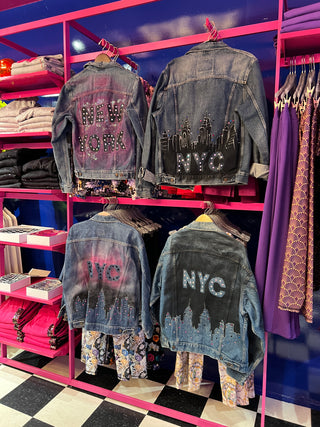 "These jackets are unreal! Love that they are vintage and 1 of a kind."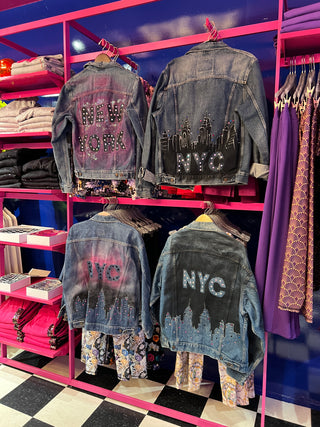 "Sara, you are a force to be reckoned with! You are so talented and truly full of Joy!"